popular Saudi Arabian boys names, Here, we will talk about popular Saudi Arabian boys names :
The Kingdom of Saudi Arabia has a variety of beautiful names with wonderful luxury meanings.
Some of them reflect the nature of the environment, some of them reflect the most beautiful values and meanings, including what is mine as well.
Many parents prefer to give their male children Saudi names because of their beauty and the beautiful meanings which they contain.
The Kingdom of Saudi Arabia is one of the countries that until now is proud of its history, despite the developments that the country is witnessing at all levels to keep pace with modernity and openness.
Among the most distinctive features of the Kingdom of Saudi Arabia are the names that are unique and famous for them, which are distinguished by their luxury and their strong and good meanings.
The Saudi names remain of their originality, which makes them particularly attractive.
The names of Saudi children are under discussion for many families who would like to settle on a distinctive name for their next child.
And all this interest in names was due to the great diversity of cultures that have passed through Saudi Arabia.
It was in it that the Prophet Muhammad was born, and in it Islam was born, so it is not possible to count the number of peoples who came to Saudi Arabia and left a great legacy that includes beautiful names.
Most attractive 235 popular Saudi Arabian boys names


Popular Saudi Arabian boys names

1.Yamen:It means the auspicious and blessed person in his people.
2.Rakan: He is the person who is solemn.
3.Ruslan: A Turkish name that means brave lion.
4.Khater: What comes to mind
5.Iyas: Called an extremely tender person.
6.Tim: Tender love.
7.Rayan: Who drinks after thirst.
8.Kinan: concealment and protection.
9.Tahnad: It means a time close to a century, or shouting loudly.
10.Taleed: The glory, authenticity, and money inherited from parents and grandparents.
11.Basoul: Its origin is Basil, meaning the lion, the strong, and the courageous.
12.Battal: the person who devoted himself to worship and obey God.
13.Alian: a huge, tall, tall, and honorable person.
14.Asif: big trees.
15.Assam: Looking at something and taking it out.
16.Sagi: Static and permanent, calm and soft.
17.Suhail: The docile, easy-going man. not ductility.
18.Burhan: It means argument and evidence.
19.Baraka: Increase, goodness and growth.
20.Badi: It means the most beautiful and the new wondrous.
Who makes something like no other.
21.Zaid: It grew, multiplied, and multiplied.
22.Zabid: Generosity.
23.Hafes: The cub meaning the little lion.
24.Saud: Good luck in many aspects of life.
25.Fahad: The known predatory animal, intended for courage and courage.
26.Abdullah: A compound name for the recognition of the complete servitude of God Almighty.
27.Salman: The one who is free from every defect and who is obedient.
28.aisal: The cutting sword and the judiciary, and he is the ruler who decides between right and wrong.
29.Abdulaziz: Serving the Creator by adding the word slave to Aziz, one of the Most Beautiful Names of God.
39.Turki: An adjective that used to be given to fit boys
40.Solomon: A man of peace and love.
41.Abdul-Rahman: The pure servitude of God-glory.
42.Tilal: Everything that is raised from the surface of the earth, its height and its high status.
43.Taaeb: Returning to God who regrets sin.
44.Bayan: Clarity and visibility.
45.Yinder: Ship berth and port.
46.Ashim: He is smart-hearted.
47.Lion: The fierce animal known for its guts.
48.Hamz: The funny, light-hearted.
49.Dhamam: Covenant, Safety, and Guarantee.
50.Rakan: Solemnity, sobriety, and fortitude.
51.Talal: He has a good and beautiful look, grace.
52.Brah: The vast place in which there are no buildings or plants.
53.Bunyan: Foundation and strong wall.
54.Baligh: Eloquent in his words
55.Bessel: The courageous, the courageous, who is a lot of anger, frowning.
56.Badr: The moon is in its good night.
57.Badi: The one who inhabits the desert or has the right opinion, as can be apparent and clear.
58.Adi: He's running and running fast.
59.Awab: Refer to his Lord a lot, praise and repent.
60.Shebel: The son of the lion when he grows up and becomes able to hunt.
61.Hamad: Thank you, praise, and a nice description.
62.Harith: The collector – one who works in plowing.
63.Hatem: The judge is an arbitrator.
64.Hanoun: The blossom of henna, the light of all trees.
65.Haseeb: The owner of honor and honor.
66.Hudaifa: Short.
67.Houssam: The tip of the sword or hitting it.
68.Hassan: Beautiful, perfect.
69.Hassoun: A bird with good sound and color
70.Khorshid: Estuary.
Most attractive Saudi Arabian boys names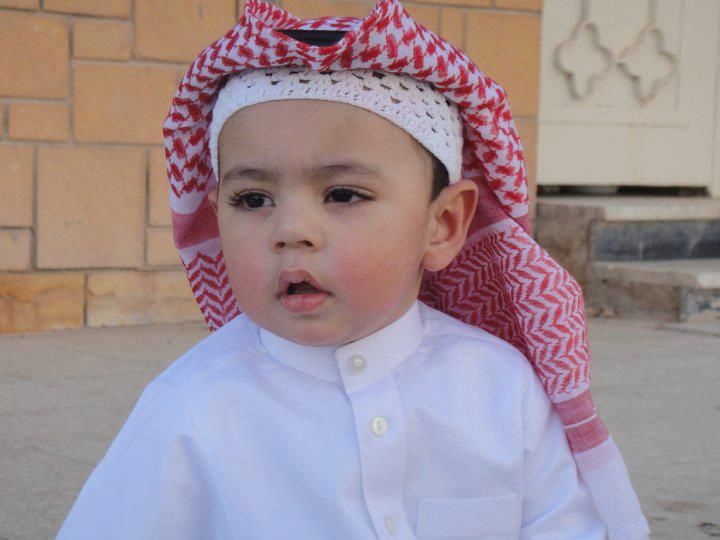 popular Saudi Arabian boys names:
71.Khaled: The rest is permanent.
72.Khalil: A competent friend.
73.Khater: It means what in the self.
74.khairy: Relative to the good.
75.Dalamah: Long, black.
76.Darwish: the poor – the monk.
77.Dahesh: Confused
78.Zakir: Unforgettable.
79.Zaaeem: Protector.
80.Razi: The dignified, the haleem, the chaste.
81.Raafat: From Mercy and the Place of Mercy in the Heart
82.Raed: Who paves the way for others to succeed.
83.Rashad: Guidance and Righteousness.
84.Rafa: The Reformer, Concord and Peace.
85.Raouf: It means the person who is merciful.
86.Rasheed: Balanced, who has come of age.
87.Rafaat: Raised to a high position.
88.Riyadh: Green Distance.
89.Rajeh: Excess others with his mind and intuition.
90.Rashid: The Most Straight – Al Muhtadi.
91.Rabeea: One of the seasons of the year, it was said that there are many flowers and lush trees.
92.Ragheb: The person who wants something and desires to achieve it.
93.Rafeea: With dignity and honor.
94.Raowaah: Happiness comes from certainty.
95.Raowad: The leading group in a field.
96.Zaher: Bright, good color, clear.
97.Zuhair: It means the brightness of the moon, the face, and the purity of something
98.Zubair: Strong men.
99.Zaghloul: The quick light, the child, the bathroom.
100.Sari: Companions at night.
101.Hakeem: Straight, flat.
102.Sami: High-ranking, elegant.
103.Sinan: The stone with a tooth, the tip of the spear.
104.Samer: The one who resists the most.
105.Sattam: The hitter.
106.Seraj: The bright luminous lamp.
107.Sufyan: Commander – Lieutenant Colonel.
108.Sultan: Power, argument, proof, and authority.
109.Salman: Free from faults and pests.
110.Saad: The good things.
111.Salem: Salem from pests and faults, who got rid of his disease
112.Sameh: Who pardons someone else's mistakes.
113.Shakib: A lot of giving.
114.Lahab: Fire flame.
115.Shaher: Advertiser, publisher, and sword-bearer.
116.Shalaby: Turkish word, cute.
117.Sharif: From a high position.
118.Shukri: It means thanks.
119.Saffi: Khalil, friend.
120.Sakhr: A large hard stone.
121.Hafez: He who preserves his things.
122.Sabour: A lot of patience.
123.Safwan: The soft stone.
124.Safwat: His origin is elite, and he means the best of it.
125.Safuq: The striker hears the beating.
126.Sadiq: Honest in his promise.
127.Salah: Perfect and good.
128.Saleh: The righteous benefactor.
129.Subhi: The east, close to the morning.
130.Dergham: It means brave lion.
131.Diya: Shining of light.
132.Doi: Bright and skinny.
133.Dahi: Prominent to the sun.
134.Tariq: The next night, and whoever is knocking on the doors.
135.Talha: A tree with thorns sponsored by camels.
136.Zafer: It is the winner.
137.Zarif: A good person.
138.Odeh: Assistant and appointee.
139.Zaffar: The victor in war or discussion.
140.Adi: A group of people is preparing to fight.
The most beautiful

boys names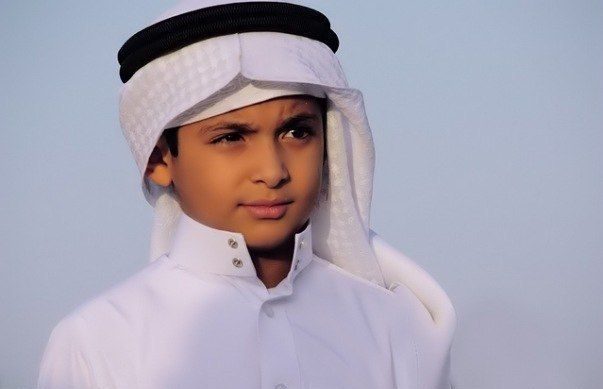 141.Arends: A great lion, steadfast, torrent.
142.Atef: From the kindness that loves and sympathizes with the poor.
143.Alian: Big and tall body.
144.Imran: Bunyan.
145.Annan: Bridle.
146.Awad: Allowance.
147.Okasha: The Spider.
148.Abed: A lesson in worship.
149.Akef: Lieutenant.
150.Azzam: Will and determination.
151.Ammar: The Power of Faith.
152.Ayyash: This is what is left of life for the person to live.
153.Jade: Early on.
154.Ghazi: Whoever occupies someone else's property.
155.Ghadir: The Little River.
156.Ghaly: Precious thing.
157.Ghawar: Severe person who can face a lot of problems.
158.Fares: The brave and daring of a person who rides a horse.
159.Fadi: He who redeems himself with others.
160.Fakih: A person knows many things.
161.Firnas: It means brave person, and one of the famous names is Abbas Ibn Firnas, who made the first attempt at flying.
162.Fahim: He has a good understanding.
163.Fouad: The heart, the mind.
164.Fakhry: Who is proud of something or someone.
165.Farouk: Whoever distinguishes between right and wrong.
166.Namer: A type of fast and predatory animal.
167.Fawaz: A lot to win.
168.Fadel: Against a decrease, an increase, the rest of the matter.
169.Farhan: Delighted.
170.Firas: It is validation and consideration.
171.Qatada: A type of tree, a thorn tree.
172.Qaboos: A beautiful face.
173.Qasid: The one who seeks something.
174.Qais: Measure something.
175.Qotoub: Brilliant, Mr.
176.Qutaiba: Whoever follows him.
177.Gabes: The learner – the beneficiary.
178.Kazem: I am trapped in his anger.
179.Karawan: A beautiful and magical song.
180.Kami: I keep secrets.
181.Nidal: A struggle to preserve something or recover a legitimate right.
182.Laith: One of the names of the lion.
183.Lemay: Shining, past.
184.Labib: Sane, careful.
185.Lap: Pure everything.
186.Mazen: Rain clouds.
187.Mabrur: Congrats.
188.Madi: Blindfolded.
189.Maher: Brilliant, intelligent, and creative in his craft.
190.Mujahid: A fighter for the sake of Allah.
191.Murad: The intention and purpose of something or an action.
192.Marawan: A good-smelling tree.
193.Murtaji: It is required or something that he wishes to happen.
194.Morjan:  A red gemstone, a marine plant that grows in the form of a people.
195.Mashaal: The lamp – what turns it on.
196.Muammar: It has a long life.
197.Maysara: Rich, comfortable life.
198.Moayyad: People support.
199.Mamdouh: What people praise.
200.Mahran: From skill – skilled at something.
201.Massaed: Happy Lucky.
202.Aide: One who does good to others.
203.Safe: Reliable – trustworthy and unafraid.
204.Marzouq: Good luck – lucky.
205.Almarmar: A type of pure and solid marble.
206.Manaf: The Most High.
207.Hisham: Generosity.
208.Hutaf: Loud, call.
209.Hotan: Lots of tears, light rain.
210.Hamadan: A lot of talks.
211.Hagras: The mean.
212.Hani: The servant, Farah.
213.Hadi: Leading to the right path.
214.Haeel: Any scary, or great thing.
215.Haleem: Lover.
216.Hammam: With determination and will.
217.Haif: It means the hot wind.
218.Helal: The moon is at the beginning of the month.
219.Hazaa: The bitter lion
220.Wahib: He who gave the thing, the giver.
221.Wahid: Unparalleled, he was said to have sat alone in the sense that everyone left him.
222.Wasef: Remember adjectives of someone or something.
223.Waddah: It means the good face.
224.Wardan: Asking for water.
225.Wesam: A motto indicating a high standard in a field.
226.Yafea: Reached puberty.
227.Yakeen: Confirm the matter and end suspicion of it.
228.Yazan: Weight is measured with a scale, equal to.
229.Yahya: He lives.
230.Iyad: Indomitable powers, starring or facilitating.
231.Eyas: Compensation.
232.Ihab: Generosity is extraordinary.
233.Adham: Black and Restraints.
234.Osama: One of the names of lions.
Ayyoub

: The repentant's return to God.
And here was the conclusion of our article on the names of boys in the Kingdom of Saudi Arabia, which has always been one of the most prominent countries in the Arab world the beauty of the names of its inhabitants, whether they are boys or girls.