Most fantastic 135 popular Lebanese names,
The world of names is a huge world as it is countless due to its very large number and different meanings.
Each name has its meaning and has many of the characteristics that characterize the owner of the name.
It is possible that the name has nothing to do with any of the characteristics of its owner, but the name is what the individual needs throughout his life, so you must be careful when choosing the name.
Distinguishing Arabic names is their eloquence, strength, and depth of meanings.
This is due to the fact that the Arabs were before knowing for their strength and rigidity, and poetic eloquence as well.
(Every person has a share of his name), this is a very common saying nowadays, and most probably the Arabs used to take it into consideration.
With the passage of time, the Arabic names started being launched, unfortunately, without knowing their meanings.
With the aim of time with a well-known old character or a character that may have appeared in a story, novel, or even a play.
All this led to the emergence of the common names that we will discuss in our article.
Since this culture spread in all Arab countries, it definitely spread in Lebanon.
Most fantastic 135 popular Lebanese names with incredible meanings

Popular Lebanese male names

Most fantastic 135 popular Lebanese names:
When waiting for a new baby in every family, there is a state of great alert and preparedness on the part of the family.
This is because of the search and selection for a name for him
Many parents prefer some common names.
1.Rashid: A common name meaning a mature person.
2.Saeed: If you are looking for a name, you should choose this charming Arabic name.
3.Sameer:It has become very popular in recent years. Samir means a charming companion or a loyal and fun person.
4.Sadiq: A very common name, meaning a person who is honest, illiterate, and trustworthy.
5.Salman: A lot of people like to name their children after a celebrity or a legendary actor! Salman is an Arabic name meaning safe.
6.Saif: Saif is a common name meaning sword.
7.Talal: A beautiful name with a nice or wonderful meaning.
8.Tariq: Tariq is a classic Arabic name meaning to strike or attack.
9.Taher: It is a common Arabic name, meaning pure and not stained.
10.Timur: Timur is a classic Arabic name for children, which means "a strong king or a person of steel."
11.Taj: A name fit for kings, taj means crown or power!
12.Obaid: A gentle Muslim name for children that means "believer."
13.Othman: Othman is an original Arabic name meaning "the chosen one".
14.Wahid: If you are looking for a unique name with a unique meaning, this is the only name for you! Wahid means exclusive or unique.
15.Wasim: A cute name with a beautiful meaning! Wasim means "a handsome and honest person."
16.Zain: Zain is a popular Arabic name, meaning a beautiful and graceful person.
17.Zahid: The ideal name for parents who are looking for a spiritual name, meaning an ascetic, a lover of God, or a person with asceticism!
18.Zahir: A classic Arabic name derived from the name Zahra, Zahir meaning radiant and bright or brilliant.
19.Thahan: It means extremely abundant, prosperous, or rich.
20.Zaid: means prosperity.
21.Latif: A name meaning "nice."
22.Muhammad: A name of Arabic origin, meaning giant" and "greater than anything" or "breadth" and it is the name of the Prophet Muhammad, peace be upon him.
23.Mamdouh: It means praised or glorified.
24.Mahboub: Nice name. It means "beloved by your sweetheart".
25.Maher:Maher is a name meaning "brave" and "bold". All the qualities that you want your son to possess!
26.Moez: A beautiful Arabic name meaning "the one who honors others."
27.Naser:A cute and short name meaning "the one who won."
28.Nadim:Nadim is a familiar Arabic name meaning a person who repents or repents.
29.Nabil: A popular name with deep meaning! Nabil means a person gifted by raising the quality of the mind and glorifying the personality.
30.Naim: Naim means "a happy or cheerful person," the thing your son will always be.
31.Amir: Amir is a name that means "someone with the wonderful and ideal knowledge."
32.Qaher: He is the one who conquers his people and wins them!
33.Qadir: A name from God, meaning a person who is capable.
34.Qasim: Kindness and sharing are two qualities you want your son to possess. Qasim means who divides his goods, among other things.
35.Rahim: A beautiful name with a better meaning. Means a compassionate, kind, and compassionate person.
The most beautiful Lebanese boys names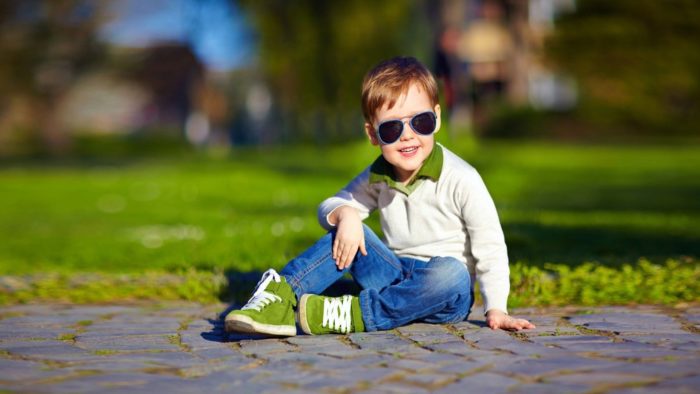 36.Rafiq: Rafiq means "a good person."
37.Ghaleb: It is derived from the ancient Arabic name Ghalib, meaning Opener.
38.Hafez: Hafez is an Arabic name meaning guardian.
39.Hamed: I mean love associated with God
40.Hatem: Hatem means bent, strong-minded, and decisive in nature.
41.Habib: A nice and popular Arabic name for children, meaning beloved person.
42.Haidar: A wonderful ancient Arabic name meaning brave like a lion. Definitely worth thinking with this name because it's both beautiful and powerful!
43.Hussein: It is a popular Arabic and Egyptian name meaning good looking
44.Idris: This is a unique and charming name that means hardworking.
45.Emam:This is a common name meaning leader.
46.Eyad:Iyad is a common Arabic name these days. It means to support or strength.
47.Ismail:Ismail is an ancient Arabic name meaning God will hear.
48.Essam:Arabic name meaning protection.
49.Jafar : is a popular name meaning stream.
50.Jamil: He is of Arab-Muslim origin, meaning a beautiful man.
51.Abbas: He is of Persian origin, meaning "the lion".
52.Ali: A famous and wonderful name among Muslims, meaning Ali is a hero.
53.Alaa: It is an ancient Arabic name, which means a high rank or a high position.
54.Adam: A common name that means leaving the earth.
55.Adel: It means: one of high morals and virtue or someone who is just.
56.Amer:Amer is a name meaning "long and long life."
57.Ahmed: It means the person who gives thanks to God constantly or who gets much praise.
58.Badr: An Arabic name meaning full moon from the full moon. Badr is an old name that can also be associated with other names such as Badr Al-Din.
59.Qaher:A modern Arabic name with style and spoil attached to it! Al-Qaher has many meanings in Arabic meaning "victorious"
60.Daniel: It means "handsome boy." A perfect name for your little one!
61.Dergham: This is an ancient Arabic name meaning lion.
62.Daniel: I mean, a handsome boy. A perfect name for your little one!
63.Dahi:Dahi is a popular Muslim name meaning "lion" or "expressive".
64.Ihsan: A unique and rare name that means "a nice person who does good" or "someone who believes in loneliness.
65.Elias: It means "Lord of God," and it is also the name of the holy book of Elias in the Islamic religion.
66.Farouk: He who knows the difference between right and wrong, or light and delusion.
Most fantastic 135 popular Lebanese names Lebanese female names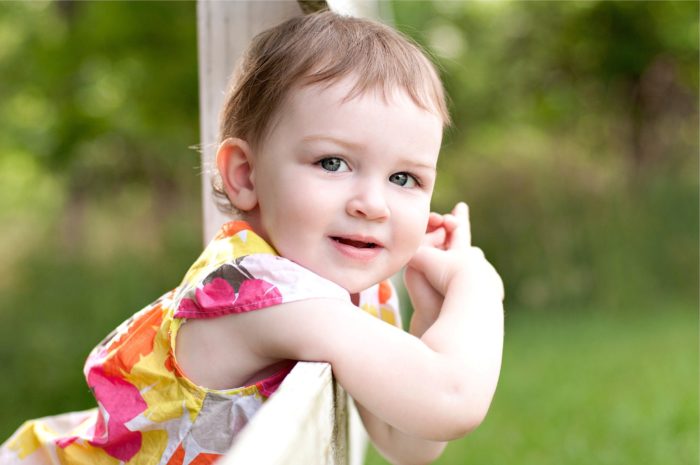 Most fantastic 135 popular Lebanese names:
Recently, strange names have spread in the Arab world.
 in other words, some mothers are looking for new names, there are some who still love the common names.
If you are one of those mothers who want to give their daughters common names, you will find beautiful girls' names with their meanings.
So that you can choose a new and unique name for your baby.
67.Afnan: It is the branch of the tree.
68.Agadir: It is a river or a small waterway.
69.Elaf: It means familiarity and friendship.
70.Ariam: In the sense of Reem or Ghazal.
71.Aseel: Smooth and soft and called up to the tall girl.
72.Asmaa: It is said that it is a derivation of height and height, meaning highness.
73.Ayten: A non-Arabic name that means moonlight.
74.Abrar: It is honesty, righteousness, and obedience.
75.Imama: It means presiding over and following the example of people.
76.Badour: Jamal El-Hasna.
77.Banan: A popular name among the Lebanese, which means fingertips.
78.Bayan: It means clarity, brightness, eloquence, or apparition, and it means the clear girl, and in other meanings, it is attributed to the fawn in its lightness and speed.
79.Bana: It is soft, beautiful cod, and textured.
80.Baysan: It is named after the Palestinian city, of Baysan, which is the oldest city in historic Palestine.
81.Bahjah: It means pleasure and joy.
82.Basmat: It means smiling.
83.Soraya: It means the small group of stars.
84.Thara: Earth or dewy dirt.
85.Neamah: It means praise and thanks.
86.Jannah: It is the riad and orchards full of roses and it is Arabic.
87.Jumana: The little pearl or the bow of the ship or the white pearl.
88.Gihan: an Arabic name that means the world, the universe.
89.Joan: The name of a river in heaven.
90.jori: Red Roses.
91.Jida: It means the owner of a long and beautiful neck.
92.Judy: It means generosity.
93.Daad: The beautiful plump that was brought up in blessings.
94.Dima: It means rain in which there is stillness, calmness, and comfort without thunder or lightning.
95.Darine: Arabic name meaning fertile land full of roses.
96.Dina: It is a biblical name of Jewish origin, and it means a woman of origin and also a pure and kind girl who does not bear offense or grudge to anyone.
97.Dania: Close and humble, meaning the proximity of fruits and the proximity of their harvest.
98.Dorria: It is of Arab origin, meaning the distinctive individual pearl.
99.Renad: A good-smelling plant from which he extracts perfumes.
100.Rusail: Freshwater flowing from the top of the mountains.
101.Raneem: From the chanting, a source of joy and pleasure.
102.Rahaf: A name that means extreme kindness and tenderness.
103.Raghad: It is one of the Arabic names that means enjoyment to live.
104.Rahmah: Tenderness, sympathy, and compassion
The most beautiful names of Lebanese girls
105.Rawnaq: Beauty, splendor, and radiance
106.Ruqyah: Ruqyah is elevation, which is ascension.
107.Rihan: A kind of plant that smells good.
108.Shama: Natural beauty.
109.Shaza: Of sweet singing and voice.
110.Shooq: Nostalgia.
111.Veton: Extreme admiration, and love.
112.Fatima: The woman who weaned her son from breastfeeding.
113.Fullah: Jasmine, which is a fragrant white flower.
114.Faryal: A woman with a good neck, light and beautiful, also means indulgence.
115.Farah: Pleasure and joy.
116.Lena: A famous name in the world, which means a beautiful woman.
117.Logine: It means liquid or shiny silver and it means something precious.
118.Lama: It is the tan or blackness in the soles of the lip.
119.Layla: An Arabic name that means wine, specifically black wine.
120.Layan: It's flirtatious and caressing.
121.Lynn: Kindness, gentleness, and tenderness.
122.Maya: The name of the goddess of spring in Latin.
123.Meral: It means little deer or fawn and means princess or princess of the seas.
124.Mawaddah: It means familiarity, love, and devotion.
125.Malak: It is the name of one of the angels, and it is called for beauty and tenderness.
126.Merry: Happiness, pleasure, and joy.
127.Mayar: The light that shines from the sun towards the moon, and it brings goodness.
128.Mira: A name of Arabic origin, which means food supplies during travel.
129.Maria: A multi-origin name, it may mean Mary in English, while in Greek it means resistance and struggle, and in the ancient Egyptian language it means love or beloved.
130.Bushra: It means the good news.
131.Tasnim: It means height.
132.Hanan: It means kindness and affection.
133.Dania: It means dangling close to the hands.
134.Zina: It means everything that beautifies a person in matters of his world and the hereafter.
135.Saja: The stillness of the night and the intensification of its darkness.
Here, we arrived at the end, these were the most popular Lebanese names in the lovely country.