Most Fantastic 129 Palestine Names, Nice Palestine names in our article. The culture of Palestine has been an integral part of the identity of the Palestinian people throughout history and ages.
It must be noted that the emergence of magazines and cultural supplements in Palestine dates back to 1905.
The interest in publishing the writings of Palestinian intellectuals began in the occupied lands.
Also, to what is produced by many Arab intellectuals, writers, poets, and writers who support the Palestinian cause.
It is well known that the relationship of the Arabs with Palestine is very old.
It is known that the oldest people living in Palestine were Semitic peoples, most notably the Canaanites.
These countries were called the Land of Canaan, after them.
The country has been subject to Roman rule since the first century BC.
Under Roman rule Christ was born.
Christianity began to spread among the local population, especially after the Roman rulers of the country converted to Christianity and made it the official religion.
Children are among the most beautiful gifts God gives to man.
Well-educated children are the ones who take care of their parents when they are old and give them tenderness like what their parents gave them.
Because of the importance of choosing names for them, we offer you a list of beautiful Palestinian names.
Most Fantastic 129 Palestine Names

Palestine female names

Most Fantastic 129 Palestine Names:
If you have not resolved yet in choosing the name of your next baby.
Or you are looking for new, distinctive Palestinian girls' names, so you should follow this article.
1.Maysan : Beautiful name means the bright star
2.Adraa : It means virgin girl, the unblemished pearl, untrodden sand
3.Adiba : It means Polite, learned, an honest one.
Also means manners and is synonymous with culture and literature.
4.Alula : The first, number one and it refers to the firstborn child
5.Alzan : A tall, straight tree that can reach up to 40 meters tall which is called a tree of zan which has good wood.
6.Ambar : It is very important substance which is used in the making of perfume products
7.Caliana : It means the castle or tower.
Caliana was a Moorish princess for whom a famous palace was built in Spain.
8.Bahira : Dazzling, brilliant, or splendid girls.
9.Farida : The unique, peerless and it is feminine form of Farid
10.Halah : Nimble, call to prayer, The best appearance of the new moon.
11.Layla : It is the lyrical name that's taken huge leaps and bounds to establish its presence as a perfect girl name.
12.Mahala : Powerful, slowly, progresses in good works
13.Myesha : Woman, life, to lactate.
14.Nasima : Breeze, cold, fresh air; feminine form of Nasim.
Sham al Nasim, is an Egyptian festival that takes place every year in the spring.
15.Nefisa : Much sought, precious, meaning self
16.Rahimat : It means mercy, compassion, sympathy, pity, kindness
17.Reihan : Scents of blossoms or aromatic plants.
Sadira : The prominent point of a valley
18.Saida : Very happy, fortunate; feminine variant of Said
19.Dania: Its meaning is close to hearts and beloved to everyone.
20.Lina: It means a small tree.
21.Saja: It means good and kind qualities.
22.Dima: It means continuous rain.
23.Rusail: It means freshwater.
24.Duani: It means the name Ghazal, and there are some sayings also that it means river.
25.Taliah: It means the light of heaven.
26.Anoud: it means a woman who is stubborn.
27.Ruba: It means a high place.
28.Lauren: This name has a Latin origin and means a female crowned with laurel.
29.Layan: It means the wind that blows around the lawn.
30.Sadeem: Meaning: Light Fog.
31.Amalia: It is of Greek origin, which means authentic and honorable.
32.Bilsan: It means a white flower with a good scent.
33.Reval: This name means a girl with long hair or a brazen gait
34.Wasan: It means heavy sleep and drowsiness.
35.Wajed: It means deep and intense love.
36.Cady: It means a type of flower or slow-flowing water.
37.Atheer: means the sparkle, shine, and jewel of a sword.
38.Bayan: it means clarity.
39.Baseera: means intelligence and discernment.
40.Bareeaa: meaning the pure..
41.Baraa'a: meaning safety, integrity, and purity.
42.Banan: means fingertips.
43.Ensaf: It means fairness between litigants and just judgment.
44.Asmahan: It means glory and exaltation.
45.Isra: It comes in the sense of walking at night.
46.Ike: It is a dense, curly tree.
47.Anisa: It means gentle and sociable.
48.Aswa: Its meaning is a good example
49.Asma: means highest, and future.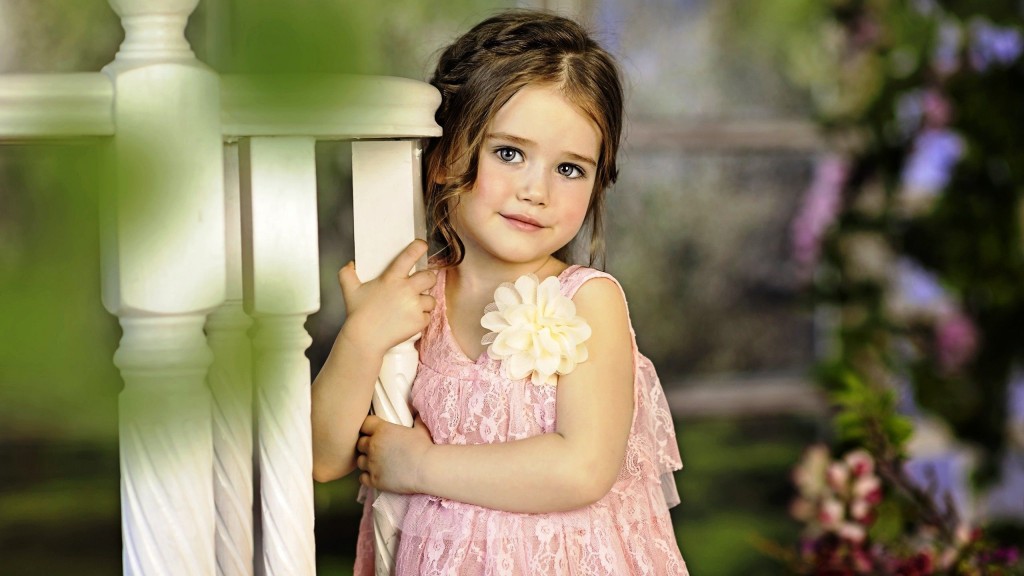 50.Houria: It means a white woman with wide black eyes.
51.Halima: in the sense of comfort, sober mind, and forgiveness.
52.Habiba: It means beloved, which is a name given to Medina.
53.Mohafeza: that is, those that preserve the covenant.
54.Tharaa: i.e. huge wealth.
55.Thabetah: that is, straight, anchored, and stable.
56.Taqwa: means obedience to God Almighty.
57.Taraf: means affluent living.
58.Badra: the phase of the full moon night 14.
59.Bidaa: which means a wide place.
60.Altaf: means gentleness and softness.
61.Alhan: Meaning melody.
62.Afkar: what thoughts come to mind.
63.Ashjan: it means worries or tree branches.
64.Areeha: It is the city of the moon.
65.Abiyya: means the noble generous.
66.Ruqayya: Blinds the rise and elevation, and it is the name of the daughter of the Prophet, may God bless him and grant him peace
67.Radwa: It means satisfaction and contentment
68.Rehab: in the sense of a large, spacious place
69.Roaa: the meaning of the dreams that a person sees in a dream.
70.Doaa: It is what is said when supplication and resorting to God
71.Khasheaa: that is, subject to God Almighty
72.Khadija: means the one who was born before the months of pregnancy were completed
73.Poplar: attributed to al-hoor al-ayn
74.Alaa: It means the blessings that God Almighty gives us.
75.Taqwa: means fear of God Almighty.
76.Jana: means what is gained from nearby fruits.
77.ghoufran: meaning goodness, livelihood, forgiveness, and rain.
78.Zina: It is the thing that beautifies the world and the hereafter.
79.Sakan: in the sense of shelter.
80.Sundus: It means green brocade, and it is clothes that the people of Paradise wear. God made us and you from them.
81.Duha: is the time of sunrise and the beginning of the day.
82.Firdaws: It means a grove, which is the highest level in heaven.
83.Kawthar: It means abundant goodness, and al-Kawthar is a river in paradise.
84.Marwa: It means sparkling white stones, and the name of a mountain in Mecca is called "Safa and Marwa".
85.Nour: Light and Guidance.

Most Fantastic 129 Palestine Names Palestine male names

Most Fantastic 129 Palestine Names, We publish for you a list of the most beautiful new Palestinian boy's names that many parents are looking for.
To see the most beautiful Palestinian boys' names, as follows:
Aaftab : It is a very popular name in Palestine which means sunlight.

Aaadil : It means the high in moral and virtuous or the righteous.

Amir :It  is a Muslim name which means 'a prince who is born to give orders or a born leader.'

Ahmed : One of the very popular Arabic names, Ahmed means the one who constantly thank God or the one who is highly praised.

Babr : A Persian origin name,  An ancient Arabic name which means tiger.

Babr is an ancient name and was also the name of the first Mughal emperor of the sixteenth century!
Dalil : One of the most beautiful and new Arabic names.

Dalil means the guide and the mentor.

Daniyal :A very nice and stylish Arabic origin name for boys. Daniyal means 'handsome boy.

A perfect name for your little boy.

Daler :It  is a famous and cute name that means brave or valiant.

Ejaz : One of the best Arabic names for baby boys, Ejaz means astonishment and filled with miracles.

Ehsaan : A slightly and rare name that means one who is kind or the one who believes in unity.

Elyas :A perfect name for parents looking for a good name. unique and nice name with a beautiful meaning.

Elyas means the lord is my God.

Farooq:A very popular and ancient name which means he who knows the difference between right and wrong.

Fahad : It is a beautiful Arabic origin name which means leopard or panther. 

Faizal: Ancient name which means the one who judges.

Faidh : It is An adorable short Arabic name for baby boys which means the superabundance or the favor.

Fateh : A nice Arabic origin name means 'conqueror.

A famous bearer of the name is the renowned singer Rahat-Fateh Ali Khan.

Galib : It is an ancient Arabic name that means victorious,  Galib was also the name of a famous poet.

Qahir : It is a person who conquers and wins lands for his people!

Gamil: Gamil is a classic Arabic origin name that means good looking or nice.

Haafiz : It is an Arabic origin name that means guardian or keeper.

Haamid: A very popular Muslim name that means loving associated with a God.

Haatim : This name possesses all the qualities which you would want to inculcate in your son.

Haatim means determined, and decisive by nature.

Habib: A cute and popular Arabic name that means beloved or sweetheart.

Haider: It is an ancient Arabic origin name which means 'as brave as a lion.

Hussain :It is a popular Arabic or Egyptian origin name which means good looking or beautiful.

Imran : It is a very common name that means the same 'property,'

Qadim : It is an ancient Arabic name that means something that is very old.

Iyaan : He is a Palestinian origin name that's not so common these days. It means an era or time.

Ismail : Ismail is an ancient Arabic origin name which means God will hear.

Iltutmish : Iltutmish is a Turkish origin name which is quite rare these days in Palestine.

It means the gift of God.

Jabbar: It is like the heaviness of the name, the meaning of the name is powerful.

Jabbar is one of the 99 names of Allah too.

Jafar :Jafar is an adorable name that means the stream.

Jafar was also the name of the brother of Ali bin Abi Taleb, the fourth caliph.

Jahmil : It is a Muslim origin name which means the beautiful and handsome man.

Jalaal : A nice name means the glory of the faith.

Jalaal was the name of the epic ruler Akbar, Jalal elDin Mohammed.

Lahan: It is the perfect name for your son, it's very cute, trendy, and unique.

The meaning of this name is all the more alluring, it means the little bright-headed one.

Latif:It is A very cute Islamic origin name that means gentle and kind.

Laziz: In Arabic, the meaning of this name is one who is pleasant.38. Mohammed: An Arabic origin name, It means gigantic, greater than anything or vastness.

Mehfooz: It is a cute Islamic name that means protected or guarded.

Mabood: It means adored.

Mahboob :  It is a beautiful name that is out of fashion these days.

it means an endearment for your sweetheart.

Parwez : It is an authentic Arabic name which means a successful man who is a king.

Qaabil : Nice name which  means an acceptor or approver of something.

Ghaffar :It is a common name  which means 'the worker of a person who forgives and forgets others' iniquities.
Here we conclude our beautiful article with the most beautiful Palestinian names for both sexes, which can be a good source for choosing a name for your next baby.