Best 346 Aramaic Baby Names, Aramaic baby names in this nice article.
The Aramaics are one of the Semitic peoples, their homeland in central and northern Syria and the northwestern part of Mesopotamia.
They originate from the nomadic peoples.
The Aramaics used their own language, which is the Aramaic language, with its many dialects.
These Aramaic groups were able between the twelfth and eighth centuries BC to form many states that dominated a large country in the Euphrates island in Syria between the Tigris and the Euphrates.
Established stable agricultural groups.
The name Arameans was given to the countries they inhabited, so it was called the country of Aram for several centuries before it was known since the Hellenistic Seleucid era as Syria.
The Aramaic language, one of the ancient Syrian languages, belongs to a large linguistic family known among researchers as the Semitic languages.
The closest ancient languages ​​to it are the Canaanite languages.
Like all other languages, it has many common elements in pronunciation, vocabulary and conjugation in Semitic languages.
The ancient Orient knew in their days a cultural, linguistic and economic unity based on the shoulders of the Arameans that the Levant had never before witnessed so wide and with such strength.
As a result of this history, which continues to this day, albeit in relatively small numbers, there have been large numbers of new children's names
Best 346 Aramaic Baby Names With English Meanings

Aramaic boys baby names
Males made up a large number of Arameans who contributed to the development and continuation of their offspring to our present time, so they had to be honored with beautiful names.
1.Bardell: My son or mine.
2.Pariamo: Son of the sea.
3.Parmuthu: Son of the nation.
4.Barmouth: Son of my nation.
5.Barnhru: Son of the River.
6.Barsomo: Son of fasting.
7.Barcharo: Son of the ruler. The king.
8.Barchino: Son of Peace.
9.Barshalom: Son of Peace.
9.Kabi: abbreviated as Gabriel. Godman. The name of a famous saint in Deira Batur Abdin "Turkey".
10.Cap-El: God gave.
11.Kayon: Chaste.
12.Kiro: An arrow.
13.Capilano: The feathers of one of the ministers, we will warp the king.
14.Kabriel: From the Torah, a man of God.
15.Kabru: abbreviated from Kabruel.
16.Kaburo: Titanic.
17.Callon: Torah.
18.Kadale: Divine Line.
19.Quarks: Gerges.
20.Cazilo: God's Store.
21.Kodia: the king of Sumerian locations.
22.Corel: God Cub.
23.Joseph: From Joseph.
24.Korean: It is derived from Gabriel.
25.Kibar: the Sumerian God.
26.Kero: The Assyrian god of fire.
27.Chiliana: A vision. Human.
28.Gilgamesh: King of Uruk, legendary hero.
29.Chloe: From evacuation.
30.Kelvon: A hawk.
31.Krikor: Latino. Patriarch.
32.Craigo: It is derived from it.
33.Kireilo: God's Arrow.
34.Danny: Close.
35.Dadishu: Church-related.
35.Dadushu: An ancient Assyrian character.
36.Dabar: He led.
37.Dakon: God of fertility.
38.Dodo: The writing god of the Sumerians.
39.Dawid: From the Torah.
40.Dayson: A river in Edessa.
41.Dayel: It is serving.
42.Dennito: A Babylonian God.
43.Domat: A gift.
44.Donano: The King of Ur.
45.Dissat: You are a joy.
46.Dilmon: A Sumerian Paradise.
47.Daly: Support.
48.Donchar: The King's Rule.
49.Domchar: It is like a king.
50.Dam-Sen: Similar to the moon.
51.Damar: Wonder!
52.Daniel: From the Torah.
53.Duklat: Flasr. Degla river.
54.Darson: Enemy Warrior.
55.Dashin: Dedicate.
56.Daryl: God's War.
57.Habu: It is reported.
58.Abel: God gave him.
59.Habobo: A rose.
60.Hapsin: The moon I gave up.
61.Hadi: Guide.
62.Hedoro: Glory. pomp.
63.Hepa: Church-bishop.
64.Hammes: A thinker.
65.Hani: Enjoy.
66.Henyon: The good.
67.Hannibal: A Phoenician prince.
68.Hermes: The god of the Babylonian rain.
69.Habchrow: Attia Mister.
70.Absalim: Father of Peace.
71.Opel: The Father is God.
72.Opchino: Father of peace.
73.Odisho: Abbreviation of Abdi Yeshua.
74.Oryamo: The place of the sea.
75.Orenohru: The Place of Light.
76.Okin: A Sumerian king.
77.Oshana: Palm Sunday.
78.Ur: South Mesopotamia.
79.Ordell: Ground.
80.Oranamo: A king.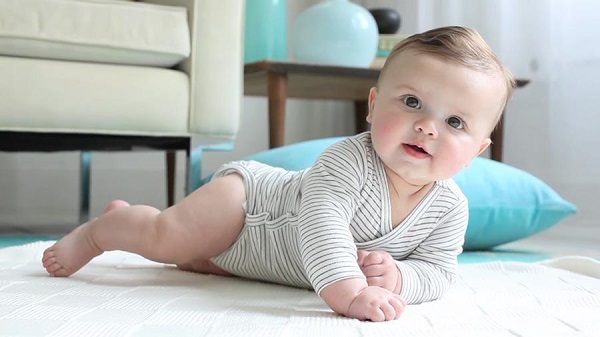 81.Orninmar: Prince
82.Orninal: Son of Gilgamesh.
83.Othell: The Science of God.
84.Onis: Governor of Nineveh.
He may be the first husband of Shamiram.
85.Olaf: Meaning the first.
86.Warden: A resource.
87.Ushbia: Assyrian King Number 16.
88.Zadeq: Afif.
89.Zahi: Nice. Radiates.
90.Zuhriro: Ray.
91.Zaya: Beautiful.
92.Zayin: Armament.
93.Zaneel: God's Weapon.
94.Zaki: Win.
95.Zakka: Zakai.
96.Zakhrio: From the Torah.
97.Zacharya: It has an Arabic pronunciation.
98.Zalcon: A ray.
99.Zali: The sound of the sea.
100.Zahril: The Ray of God.
101.Ham: Son of Noah. Brother Sam.
102.Gabriel: A friend of God.
103.Habro: A friend.
104.Habsouno: Professional.
105.Sharp-El: One god.
106.Sharp-Shabu: Alone.
107.Khoshaba: Sunday.
108.Hubaellow: Love of God.
109.Hazayel: An Aramean king in Damascus.
110.Ezekiel: From the Torah.
111.Hiram: From the Torah and Phoenician, meaning my big brother.
112.Hammurabi: A Babylonian king (1793-1750) BC
113.Hanna: Abbreviation of Yohanoun
114.Hanin: A Syriac physician at the Caliph
115.Hanoun: From the Torah. Ibn David the Prophet
116.Hanania: Canonical. sympathy.
117. Joshua: The tenderness of Christ.
118.Tabio: A gazelle.
119.Tobu: Good.
120.Tob-El: ​​Good God.
121.Tebeel: The word of God.
122.Tobit: Syriac Patriarch.
123.Turoy: Mountainous.
124.Timon: Store.
125.Tayeb: Be prepared.
126.Talia: Young guy.
127.Tariqo: Brave.
128.Carmel: The generosity of God.
129.Cashier: Hardworking.
130.Leo: A lion. Foreigner.
131.Lazar: From the Torah.
132.Libo: Fouad.
133.Laban: From the Torah.
134.Lebel: Heart of God.
135.Lipsin: Heart of the Moon.
136.Lulaya: Assyrian King No. 53 (1568.1563) B.C.
137.Luke: From the Torah.
138.Lahoud:. Single,Or someone.
139.Leshar: The abbreviation of Sharky to Char. The king of Akadi.
140.Maroun: The name of a monk who founded Mormonism.
141.Maru: Master.
142.Manish: The king of Akkad, Ibn Sargon.
143.MacDill: God's Tower.
144.Mukalim: A Sumerian doctor.
145.Moshe: Moses the Prophet.
146.Yael: Oh God.
147.Yafid: Son of Sam.
148.Abib: Cheer up.
149.Yabelle: Leads. connect.
150.Joel: From the Torah. He is God.
151.Yakin: A Chaldean clan.
152.Ideal: God's hand.
153.Aidcharu: The King's Hand.
154.Ilkino: The Just God.
155.Ilyamu: God of the sea.
156.Eliam: God of the sea.
157.Yamil: The Sea of ​​God.
158.Elchar: The God-King.
159.Elbrew: God is created.
160.Elbrunn: Son of God.
161.Eliab: My God gave.
162.Elmar: The word of my God. My God is my master.
163.Eilat: You are my God.
164.Elano: A Babylonian king. Assyrian.
165.El-Yeshua: Principal of Nusaybin School.
166.Elum: A Sumerian king.
167.Enlil-Naseer: Assyrian king No. 62 (1454.1442) BC.
168.Yadid: Dear.
169.Abel: God gave it.
170.Orkino: The Place of Justice.

Best 346 Aramaic Baby Names Aramaic girls baby names
Best 346 Aramaic Baby Names:
And because the female role was no less important than that of the man, they had to be honored also with beautiful names
1.Abilta: Sad.
3.Abramia: From Father Abram.
4.Edessa: Edessa Palatine.
5.Odessa: The same.
6.Umta: A nation.
7.Ornina: The Music Goddess of the Babylonians and Assyrians.
8.Orita: Banina. Old Testament.
9.Ayla: Org.
10.Odomia: The feminization of Adam.
11.Ilona: A tree.
12.Ilana: The same.
13.Eileen: From the stag
14.Inana: Same as Ishtar in Sumerian. Anu's daughter.
15.Elnor: My God is Light.
16.Elcena: Goddess of the moon.
17.Acadia: From Acadia.
18.Orkinta: A Home of Justice.
19.Isakila: The name of the main temple in Babylon.
20.Amedia: Diar Baker. Survival.
21.Amelia: From Amile Marduk. M. Bubbly.
22.Asriana: From Asiriya.
23.Aftonia: Mother of the monk John. Greek.
24.Apamea: A Syrian city. Greek.
25.Ephraimia: From Ephraim. Saint. fruitful.
26.Aramiah: Of Aram.
27.Arbilia: From Erbil. Four gods.
28.Otilia: A Greek solar eclipse.
29.Berta: Faiha Palace.
30.Popil: Babylon the city.
31.Babel: Gate of God.
32.Papillonia: From Babylon.
33.Papella: The same.
34.Piponta: A small flower, Brilliant.
35.Noor: Light.
36.Bella: From the god Bell.
37.Busima: Ok. thanks.
38.Protea: An evergreen tree.
39.Basilia: Heaven. paradise.
40.Perola: A gem.
41.Pariotta: Creation. Creativity.
42.Beit-Nahrain: Between the Two Rivers, the Tigris and the Euphrates.
43.Beit-Ella: The House of God.
44.Patmaya: The girl of water.
45.Prunia: The priestess of the nuns of Nusaybin.
46.Betholta: Batoul, which means pure.
47.Kalin: Clearly.
48.Capella: Providence of God.
49.Kadiona: A superstar name.
50.Joanna: Goddess of Heaven. Sky bull.
51.Kola: Goddess of healing. Assyrian Babylonian.
52.Chiliana: Transfiguration.
53.Clarin: A derivation from the darkness.
54.Camerin: Complete.
55.Kivuna: A small lighthouse.
56.Deborta: War booty.
57.Dorra: A gift.
58.Dina: Judgment.
59.Dainita: Assyrian deities.
60.Diyala: The name of a river in northern Iraq.
61.Dolphin: A tree
62.Dora: A sub-river of the Euphrates near Babylon
63.Dimta: Mist. Shade
64.Dalila: Babe (Hebrew and Syriac), the Tree of God
65.Dalia: His generosity
66.Damila: She looks like a god.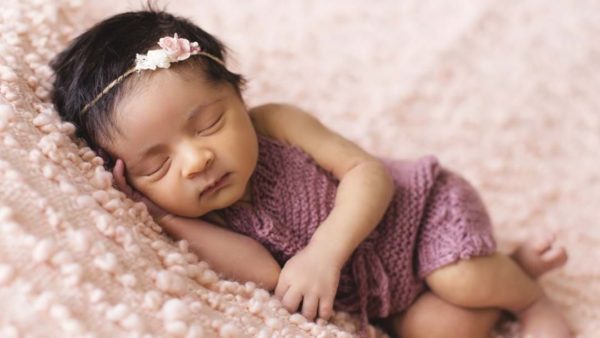 67.Damsina: Similar to the moon.
68.Daniela: God's Judgment.
69.Damkina: The Mother of God Marduk.
70.Dilmunia: A derivation from Dilmun.
71.Donsa: A hobby.
72.Diqla: The date tree or Diqlet. Degla river
73.Darren: From generation
74.Dorina: Same.
75.Dishna: A gift.
76.Habupta: A rose.
77.Habella: The Rose of God. Tender
78.Hydra: Pomp. Majid
79.Hola: Hole.
80.Helma: Napkin, dream.
81.Hermesa: Mars. Babylonian gods.
82.Hiroda: A type of bird.
83.Hydrilla: Glory of God.
84.Orasa: Goddess of Dirt.
85.Urmi: An Assyrian city north of Mesopotamia.
86.Urmia: The place of water.
87.Orhoe: The city of Edessa.
88.Ordina: The place of judgment.
89.Orita: A small garden. Torah.
90.Ornina: The Goddess of Art of Syria and Mesopotamia.
91.Orsina: The country of the moon.
92.Orchina: A place of peace.
93.Wayota: Courteous.
94.Urnara: The country which contains a river.
95.Odina: From Udo. Sumerian god.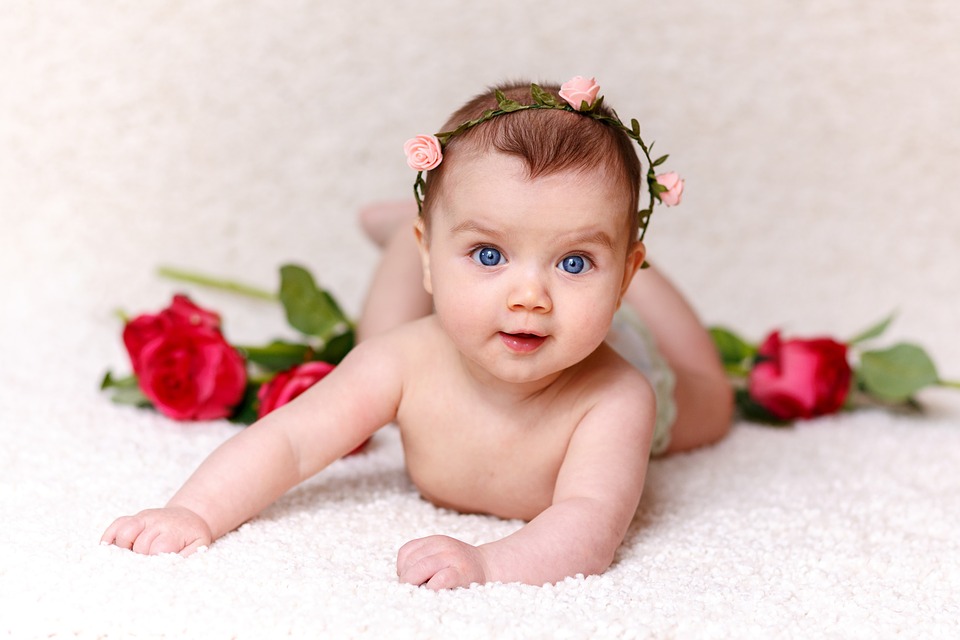 96.Orchamo: The country of Shimiram.
97.Orchmaya: The place of the sky.
98.Attila: The Science of God.
99.Achina: The Peace Banner.
100.Orkina: A country of justice.
101.Ugarit: An ancient city on the Syrian coast.
102.Ebla: An ancient Syrian city, grief.
103.Edessa: Edessa in Latin.
104.Idela: The Hand of God.
105.Ilyama: My god is a sea.
106.Yabela: God gave.
107.Yaonenta: A small pigeon.
108.Judit: From the Torah.
109.Ezla: The name of Tur Abdin.
110.Ilona: A tree.
111.Elvin: Like a ship.
112.Elisha: From the Torah.
113.Emila: Mother of God.
114.Esin: A Sumerian city.
115.Clematis: Blossom type.
116.Yourila: The Inheritance of a Deity.
117.Seville: From Seville. Sarkoun's father.
118.Yamila: The Sea of ​​God.
119.Etana: A Sumerian goddess.
120.Amela: A curtain.
121.Kinuta: Justice.
122.Calonta: A rose-scented bride.
123.Corbel: A city near Nineveh.
124.Keima: Soraya.
125.Kimona: Purl.
126.Clila: A wreath.
127.Clomida: Royal attire
128.Camellia: Beautiful scarf.
129.Kenora: Guitar.
130.Kasherta: Hardworking.
131.Zahrina: Ray.
132.Zahiota: purity.
133.Zahrera: A ray
134.Zaiota: Proud.
135.Zianh: Bahaa.
136.Zufin: perfume.
137.Zionta: Zouada.
138.Zakia: Victorious.
139.Zainela: The King's Weapon.
140.Ziona: Sustenance.
141.Zamarta: A song
142.Zalin: Maqsab, the city of Qamishli in the Syriac language
143.Zalka: Radiation.
144.Zila: A sacred place in the temple of Uruk.
145.Zenobia: Queen of Palmyra.
146.Zerpanet: The fertility deities of the Chaldeans.
147.Zeven: Beauty.
148.Hana: The young date tree.
149.Habila: Love of God.
150.Hoppela: The same.
151.Hawa: Eve.
152.Hai-Ella: The Life of a Deity.
153.Hanina: Sumerian name. Nostalgia.
154.Harushta: A Witch.
155.Tiba: Generosity, Ok.
156.Tabita: Ghazaleh.
157.Tebela: The news of God.
158.Temta: Precious.
159.Tal-Ella: God's shadow.
160.Tarusheta: A shrub.
161.Yaela: Oh God.
162.Ayana: Holy of Uruk.
163.Iben: Fruit.
164.Ebella: Fruit of God.
165.Larsa: Akkadian city.
166.Lama: Sumerian protection goddess, Ilham.
167.Liben: From the heart.
168.Lebela: God's Heart.
169.Lauita: Friendship.
170.Ludia: The son of Sam
171.Lima: Near
172.Libuna: Makhliah.
173.Lilia: Night.
174.Layla: The same.
175.Liliana: This night.
176.Lamidia: Unites.
Here we have come to the conclusion of our article with some of these Aramaic names for children, hoping that you like them.