Most beautiful 158 Syrian names. Here, we will speak about Syrian names:
Archaeologists consider Syria the center of one of the oldest civilizations on earth.
The first cities in history were built in Syria.
Syria includes also many civilizations, cities, and kingdoms such as the Kingdom of Mari, Ugarit, Ramita, Al-Bara, Dora Urbos, Serjila, Karak-Biza, Jarara, and Qatura.
And other dozens of cities.
It was inhabited by various peoples that can be enumerated in order: Sumerians, Akkadians, Chaldeans, Canaanites, Arameans, Hittites, Babylonians.
As a result of this large number of all peoples, this is reflected in a large number of names of Syrians.
Mom and Dad start thinking about choosing a name for their newborn baby from the very first day of pregnancy and are confused about choosing an unfamiliar new name.
The name of the newborn baby can be given to the name of the grandfather or the grandmother, which is an ancient Arab custom.
The ancient names differ from one country to another according to the traditions and cultures that people follow, also to choosing some famous international names sometimes.
Syria is known for its mastery of the classical Arabic language, which makes them aware of Syrian names and their meanings.
Most beautiful 158 Syrian names with nice meanings

Syrian male names

Most beautiful 158 Syrian names
 In view of the great efforts of young people in the advancement of society, it is necessary to give them at least some attention and choose a good name for them.
As all the attributes that can be distinguished by the name are thus printed on its owner, and in it her personality is part of those characteristics in it.
1.Barea: Superior in virtue and beauty, brilliant, in Hebrew, superior or ascending.
2.Bassel: A lion, brave, fierce.
3.Basem: He laughed without a voice, cheerfully
4.Bahir: It means glamorous or luxurious.
Bahi

: Beautiful, funny, and good.

Badr

: Full moon, Master.

Badran

: Full moon.

Badi

`: Inventor, one of the most beautiful names of God.

Barakat

: Happiness, growth, and increase.

Burhan

: An argument, conclusive evidence.

Bassam

: An active noun of the smile and the smile is the drawing of laughter on the lips.

Basim

: A lot of smiling.

Bashar

: Evangelist.

Besher

: Brightening face.

Bashir

: Conveyor of Good News.

Baleeg

: Eloquent, with good logic.

Bilal

: It is one of the ancient and ancient names, meaning drops of dew, and it is a form of wetness, meaning dew, meaning water. Whatever wets of the throat is called Bilal.

Bandar

: A port, a large city, the seat of Persian trade.

Bayan

: Eloquent logic.

Bahjat

: A Turkish name meaning pleasure, freshness.

Taj

: A crown of a king or queen, to be placed on the head with pride and honor.

22- Tamer: Owner of many dates, seller of dates.
Tahseen

: Make it well, decorate, beautify.

Tameem

: Complete creation, severe.

Conciliation

: Victory, success.

Taiseer

: Facilitation, success.

Teem

: Excluded, the mind departed from love, the severity of love.

Thaer: Rebellious, angry, seek revenge.
Thabet

: Firm, stable, brave.

Tharwet

: Wealth, too much money.

Jabir

: Repairman of broken bones, bread, meaning in Hebrew, hero.

Jad

: A hard, green precious stone. And it's meaning in the sublime suras.

Jasser

: Bold, daring.

Jasim

: Huge, great.

Gibran

: The correct one.

Jalal

: Magnificent, respected, old. Its Hebrew meaning is a district or a district.

Jalil

: Greatness, dignity, greatness.

Jamil

: Charity, well-known.

Jawad

: Generous.

Jawdat

: A Turkish name with an Arabic origin which means the adjective of the good.

Hatem

: Determining the matter, and determining the matter also means wisdom and mastery.

Hamed

: Praise, one who praises jealousy, is grateful for the grace of God.

Habeeb

: Loved, affectionate.

Hajjaj

: He is a frequent pilgrim to the holy places, he who prevails with evidence and proof.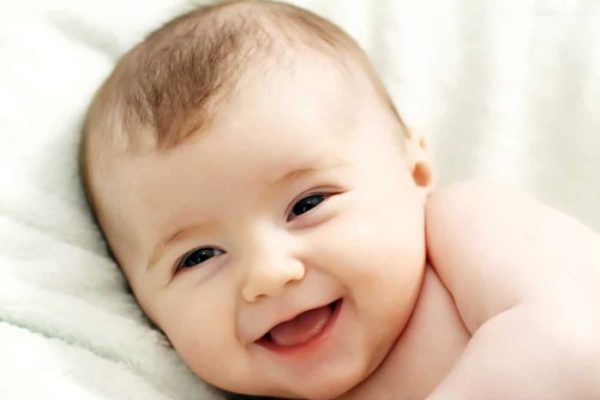 45.Hossam: A cutting sword made in India
Hosni

: Attributed to Hassan, which is beauty.

Haseeb

: An accountant.
48 Hafeez:  Guard.
Hikmat

: A Turkish name with Arabic origin: wisdom: philosophy, justice, science, expertise.

Hakim

: The owner of wisdom, a scientist, a ruler, one of the most beautiful names of God.

Halim

: He has a dream, one who pardons and pardons one of the names of God.
52 Hamdan: Muthanna Hamad, who is thankful.
Hamdi

: Attributed to praise, which is gratitude and praise.

Hamza

: Denotes firmness and firmness.

Khater

: What comes to mind, an obsession, a heart, a soul, and of it (quick-minded) i.e. present of wit.

Khaled

: Permanent.

Khadr

: A metaphor for beauty and sunshine.

Khaldoun

: He who immortalized Khalda as any creature of eternity.

Caliph

: He who takes the place of someone else, the Emir of the Muslims, the ruler, the imam.

Khalil

: A friend.

Hassan

: A lot of beauty, charming.

Darwish

: Poor in Persian, worshiper, ascetic.

Dredd

: Shrink an eld or whose teeth are gone.

Zaker

: Glorifying God and His praise, other than people, intelligent.

Mustafa

: The chosen favorite.
66.Wajdi: It means love, joy, and firm and intense love.
Neeran

: The intensity of the light and heat of a fire.

Nibras

: A Turkish word meaning "spear" or lamp.

Hashem

: The milkman, and the soft mountain.

Wafi

: Loyal Savior.

Amjad

: He who adds to others in seeking glory and attaining glory.

Anas

: Anas source for those who live with him.
73.Bahir: He dazzles those who see him with his bright face.
Badr

: When the moon completes its night, it becomes full, luminous, and the light of the world shines.

Human

: From their saying: I saw him a good human being, meaning: the kindness of a fluent face.

Bashar

: Many people, pleasure, and the bearer of good news to people.
77 Shady: The singer and student of science and literature.
Adam

: He is tan or has long legs and neck.

Thyaaer

: Fruitful trees.

Gad

: Bring the good or the giver.
Most beautiful 158 Syrian names Syrian female names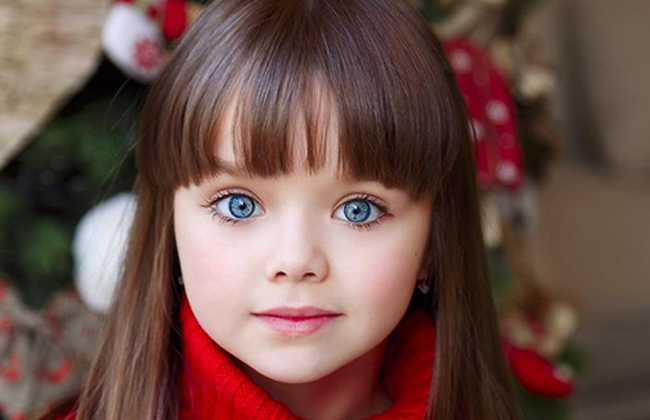 Most beautiful 158 Syrian names:
Girls are characterized by being gentle, kind-hearted, and sensitive, so we should avoid solid names.
Rather, it is preferable to choose names that indicate tenderness and tenderness, joy, happiness, and joy.
Often a person bears attributes of his name, so every mother and father should take care of choosing the name of his next child carefully.
Every mother searches here and there and gets tired of choosing the name of her child, but we will save you all this fatigue and effort and publish for you a set of comprehensive names that help you save all this fatigue.
1.Haya: It means a loyal and obedient girl.
2.Ansam: It means fresh air.
3.Anwar: It means bright light and light.
4.Badra: It means a bag of money.
5.Buthaina: It is the vast land
6.Bahira: She is an adorable, beautiful and beautiful girl.
7.Barqa: She is a beautiful girl with a bright face.
8.Basila: She is a brave and strong girl.
9.Raheeq: It is a beautiful, delicious-tasting substance that comes out of flowers and is absorbed by bees to make honey.
10.Salwa: It is the beautiful honey that forgets sorrows and worries.
11.Yasemin: It is one of the most beautiful white flowers with a beautiful scent.
12.Waaed: It means agreement and commitment to promises.
13.Hajar: She is the one who migrates and leaves her lands.
14.Nada: It means dew drops on the flowers in the morning.
15.Nagham: It is the beautiful sound and rhythm of the music.
16.Maram: It means goals and objectives.
17.Shahd: It means pure honey.
18.Salma: She is the girl who survives evil and is healthy.
19.Rasha: She is the little gazelle baby.
20.Ruaa: Dreams are beautiful and happy.
21.zekra: Beautiful memories of the past.
22.Dorra: She is the shiny pearl.
23.Lisa: One of the new Syrian names that have won the admiration of many parents in recent births is the name Lesa, which means a girl with good manners.
24.Anna: One of the beautiful Syrian names, its meaning is very cool, and it is the beautiful young girl who never gets old.
25.Selda: The name Selda can be traced back to Arab origins. It is one of the strongest names in Syria, and it means a brave and fighter girl.
26.Marla: One of the new and distinctive names is the name Marla, and it has been heard for the first time, but it is one of the soft and easy names, and it means a girl with noble morals.
27.Bella: It means a clean and beautiful girl.
28.Lubna: One of the known trees.
29.Marwa: Name for various types of Maro stones
30.Nerdine: The plant smells good
31.Orchida: A foreign name for a type of rose
32.Tulip: A foreign name for the tulip
33.Jouri: Relative to the Damascene rose
34.Lavender: A flower of a family
35.Kmilp: Forest with curved trees
36.Randa: A long-lived, fragrant tree
37.Azhar: It means roses
38.Ghaida: The soft girl swaying softly and gently while walking.
39.Solaf: The first wine to be squeezed.
40.Gilan: The type of people, the people of the same time, and the century.
41.Mirta: The name is of foreign origin, but it has not spread like other foreign names, and it means the lady and the beloved.
42.Mirai: I renew the names of the girls and it is a very special name because it means the miracle and the wonder, and the name is of foreign origin.
43.Enza: The name is Armenian in origin and means gift.
44.Alec: The name Alec is an Armenian feminine proper name meaning sea waves.
45.Wedyan: It is the plural of a valley, which is dust from a watery swamp.
46.Miriam: It means one of the names of the Virgin Mary.
47.Rola: a long-lived tree in the Emirates.
48.Ranid: everything is seen from afar.
49.Ruba: high ground.
50.Rimas:  clear-cut small diamonds and they have another meaning of pure diamond water.
51.Nama:  growth and progress and pronounces growth.
52.Brihant: sweet scent.
53.Amanda:  a rare flower.
54.Hazal: a plant or nut, and it is the name of a tree.
55.Yura: Turkish name means beloved.
56.Yamor:  rain.
57.Lolia:  pearl beads.
58.Nazli: pampered.
59.Sivda: love.
60.Shahira: Which in Arabic means famous or famous.
61.Shadia: Meaning the singer or the girl with a sweet voice.
62.Sabah: Which means the time of sunrise in the day.
63.Zarifa: I mean in the Arabic language a nice girl with a beautiful spirit.
64.Karima: Which means good girl.
65.Mayada: It means the girl who is swaying a lot.
66.Hoda: Which means the righteous path.
67.Wasima:  the girl with a beautiful face.
68.Samah: generosity or generosity.
69.Zainab: The meaning of which is the tree from which it emits beautiful scents.
70.Rehab: the wide and empty place.
71.Kholoud:  stay forever.
72.Hanan: Which in Arabic can mean kindness or kind feelings.
73.Soraya:  a group of stars with luster together
74.Thanaa:  praise.
75.Taqwa: Which means fear of the Lord of the worlds.
76.Yolande: Symbolizes the woman revealing secrets, and it also carries the meaning of the violet flower.
77.Taima: It refers to the vast land that can cause destruction.
78.Gardenia: It is a type of beautiful plant, and it means the radiant, beautiful girl.
In the end, we came to the conclusion of our article in which we covered the names of Syrian boys and girls, hoping that you like it.