Huda Barakat life and books. Much information about Huda Barakat.
What is the best Arabic literature and what is the best Arabic novel
When a writer creates a wonderful work of art, he remains admired over the years
Especially when the Arab literature of the novel is mixed with Western literature in the person of the Lebanese writer Huda Barakat.
She was educated in Beirut and majored in contemporary literature
And moved to France, where Paris and the wonderful French culture
To produce us a wonderful bouquet of distinguished novels and unique writings.
Huda Barakat is a famous Lebanese novelist.
I was born in Lebanon and studied there until the end of my university level
Then she will travel to Paris and pursue her higher studies there. I worked in the field of teaching.
She also worked in translation, journalism and wrote many novels and story collections.
Huda Barakat lived a long time in France
However, she refused to write in any language other than Arabic
Her books have been translated into other languages, including:
English, French, Italian, German, and Turkish.
Huda Barakat life and books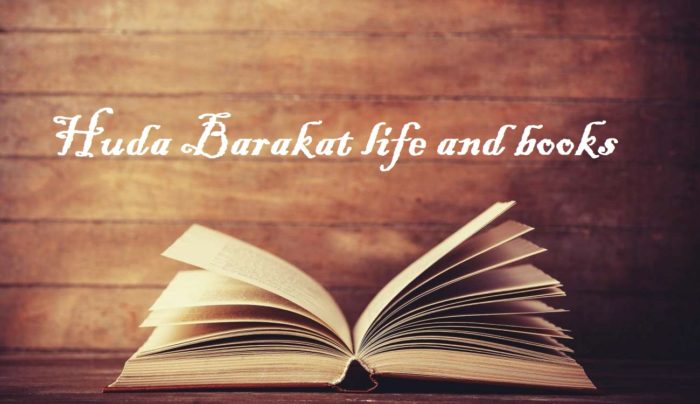 The beginnings of Huda Barakat
Huda Barakat was born in Bcharre, Lebanon.
She lived there until she traveled to Beirut to study French literature at the Lebanese University
In 1975 I graduated from university
She traveled to France to complete her higher studies
But she was forced to return to Lebanon in 1976 after the outbreak of the Lebanese Civil War.
After returning to Lebanon, she worked in the fields of teaching, journalism, and translation.
Then she returned to Paris in 1989 and settled there.
Huda Barakat's achievements
During the war, Huda Barakat began writing her short story collection called "Ziarat"
She finished her first novel, The Stone of Laughter, before traveling to Paris, where she published it in 1990
It was the first Arabic novel whose main character was a lesbian
Omar Khater described the novel as the best novel written about the civil war in Lebanon.
In 1993 the novel People of Love was published
Translated into Italian, Spanish, and French.
In 2001 the novel Harith Al-Maa was published, which was translated into English and French
Also, In the same year, she won the Naguib Mahfouz Prize for Literature for that novel
In 2002 the French government awarded her the rank of a knight in literature and arts
And in 2008 she was awarded the Medal of Merit.
In 2004 she visited the United Kingdom on an official visit to attend the first broadcast of Banpal UK magazine
It is a magazine for contemporary Arabic literature
She also made contributions that included the publication of excerpts from Harith Water in the fall of 2009.
In 2004 her story collection published Alien Letters
In the same year, the novel Sidi and Habibi was also published
Between 2010 and 2011 she was a candidate for the French Research Foundation of Nantes.
In 2013, Barakat was chosen as the first Arab researcher in the Department of Middle Eastern Studies at the University of Texas at Austin.
In 2012 she published her novel The Kingdom of This Heaven
Nominated to compete for the International Prize for Arabic Fiction (IPAF)
In 2015 she was shortlisted for the International Man Booker Prize.
Also, In the same year, the Libyan novelist Ibrahim Al-Koni competed for the Booker Prize
In 2017 she published the novel The Night Mail
In 2019, she won the Booker Prize, as the jury chose this novel as the best work of fiction published between July 2017 and June 2018.
It was selected from among 6 novels shortlisted.
Its writing relationship with war
The war, with its human atrocities and psychological repercussions, is not absent from all of its literary works.
Since her first collection of short stories, "The Visitors", in 1985
Along with six other novels
But she prefers to move away from the term documenting the suffering of the tormented. She said: What motivates her to write remains far from the obligation to present a document
Because the term "documentation" is far from an obsession with writing.
On the other hand, the reader or critic can resort to such a description
Because «it is an ambiguous feeling that resembles a disturbing obsession with a voice or sounds that calm you and push you to listen
To get to know it and what you want to say or reveal.
As happened in (Night Mail), she began writing with the first message, with only her being the novel
Then, perhaps due to being affected by the scenes of death boats and the stories of migrants fleeing their homelands, the course of the narrative and reality changed.
Barakat believes that there is always something about the writer in his text
But he himself does not realize what this part is.
Admitting that her constant sense of alienation is what made her "sensitivity" to the fate of strangers, which she embodied in her latest novel.
Relation to awards
Huda Barakat life and books:
When I was asked whether the awards burden a writer
It raises questions of distinction
And the dread of falling into the traps of comparison and criticism
Barakat said:
"Awards primarily give self-confidence
She says that what you tried to say in your unit as a writer has reached ears that share the same brutality as you
This is a nice feeling, of course, and carries some reassurance
Especially if you do not have any social activities accompanying your life as a writer so that you do not know anything about receiving the text by the recipient.
This may be the reality of those who live in exile.
"Fortunately for my luck, the estimates came very early, that is, since school days, so I got used to them in some way," she added.
Then it came from the countries to which my novels were translated, and that confidence was reinforced.
But it should also be said that the issue of prizes is largely an arbitrary matter.
That is, a committee gives you an award
It may not get this award if it was not for this committee in particular.
It is largely a coincidence
The writer should not be influenced by it too much
Especially since there are great texts that did not even convince publishing houses to publish them.
Prizes also put writers in the spotlight sometimes, too much
And occupy their time
And hinder their eagerness to write, or even the purity of their inner world. "
The language of her heart
It is credited to Huda Barakat for her insistence on writing in Arabic
And her categorical refusal to write in any language other than this which she loved
Also, And she became attached to her more after her long stay in Paris
And acquaintance with the diverse cultures and civilizations in the French capital
Stressing that being able to learn about the cultures of the other is not governed by the place of residence, she said: "My studies and my readings while I am still in Lebanon,
Even during the years of the civil war, it was never (local) or satisfied with what is published around me
Then I also write in French when asked
But writing literature and novels, in particular, is for the Arabic language without hesitation
Arabic is the language of my heart and my breath
And my attachment to her is because of her beauty and also perhaps because of my exoticism
Except that unfortunate in this area
It is the lack of interest in our Arab countries and their institutions for our language, and I do not understand the reasons for that.
Etiquette platform is the place you prefer most
See Barakat at the Emirates Airline Festival of Literature
"A place for a meeting with many writers, and an opportunity that promises to get acquainted with their products closely."
"An event like this makes me feel that I am not always far from the Arab world," she added
In addition to the high interest and organization of the supervisors of this distinguished festival. It opens wide horizons for writers to interact and learn about each other's experiences. "
Huda Barakat life and books, Her most famous books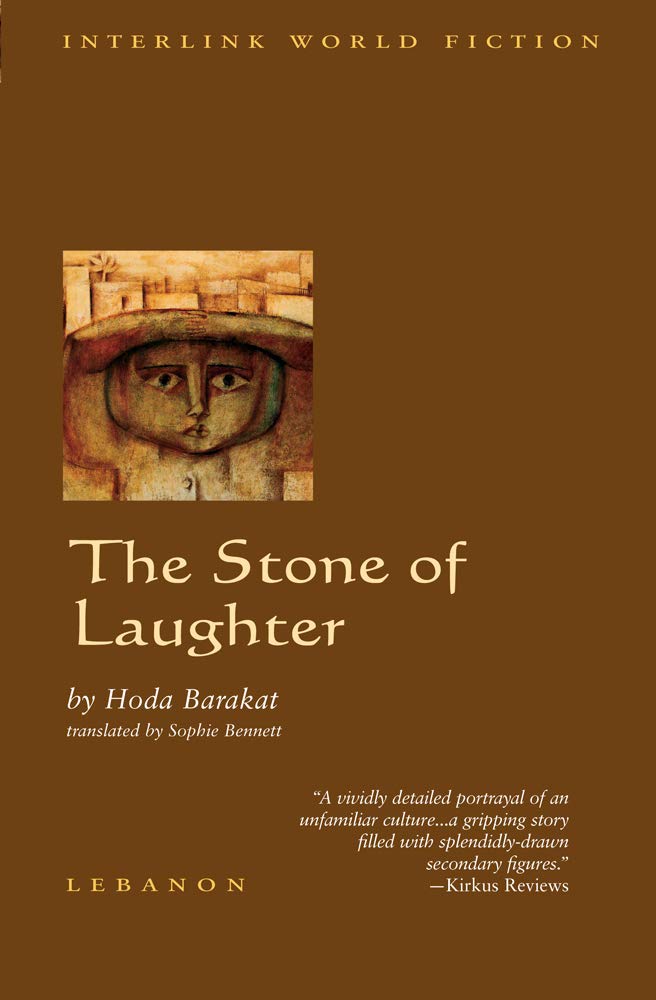 The Stone of Laughter
The author wrote this wonderful book
It carries a wonderful novel with a wonderful icon
She described the war that Lebanon went through in the nineties of the last century
She performed the novel and explained the difficulties that Lebanon and the Lebanese people went through in a wonderful narrative context
Even if you did not know what civil wars were, you will learn about all that through this beautiful novel.
Huda Barakat life and books, People of love
More than a wonderful novel
When the reader reads it, he coexists directly with the novel
As if he is one of the heroes of this wonderful story
Especially with the novel's distinctive poetic performance.
The narrator, even if some of the characters are mentally ill, especially the protagonist
And his difficult journey with mental illness
And the extent of his relationship with women in his life.
Moments of madness weaved a wonderful novel characterized by compassion and realism
Don't skimp on time and set yourself time to read this fun novel.
Sir and Beloved
The writer gave birth to this distinguished novel
She describes her feelings of being extremely gentle and polite
In fact, a large number of pent-up desires in women in general that are not easily tolerated by women
The curtain will reveal many ladies' secrets in love and passion in this wonderful novel
And even if some blame the end that the author drew in terms of being a disappointing ending, it is realistic.
Alien letters
Writer Huda Barakat describes all the moments of alienation that she spent outside the borders of the Lebanese homeland in this book
She described it in the form of letters and articles collected from all the countries she went to in a wonderful linguistic way
Migration and distance from home have been described in wonderful words that uniquely characterize it
How many readers have traveled and know the bitterness of alienation, and there are those who dream of alienation
With this book, you will know what alienation is and what it's tax.
Water Harith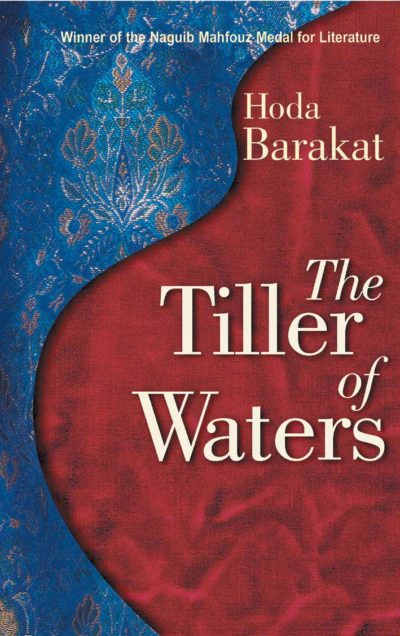 A wonderful novel by writer Huda Barakat.
Through this novel, she employs fabrics as the protagonists of the novel
This is in terms of its texture, lightness, and weight, with powerful and attractive linguistic styles
A novel, even if it was strange from the usual, but carried many meanings in its content that confirms the strength of the writer and her professionalism in the literature of the novel
Describe the history of the cloth and its secrets, which we do not know.
The kingdom of this land
The truth is said due to what was witnessed by many of those who read this novel.
It is indeed a wonderful novel and one of the best things written by the Lebanese novelist and writer Huda Barakat.
She expressed the joy that may come out of simple families
Especially the simple peasants who are happy just to feel it and not to pretend.
You will enjoy the writing of the writer who narrated the novel in a mixture of classical and colloquial style
And also the easy and easy dialogues that resemble those of Naguib Mahfouz in his books.
Buy the novel, and you will enjoy the story of its heroes, Salma and her brother Tannous.
Quick facts about Huda Barakat
She won the Italian "Amalgi" award for the best book translated into Italian among the Mediterranean languages.

All of her novels published to this day tell about the period of the civil war in Lebanon.

She did not write any of her works except in Arabic.
Here we come to the conclusion of our beautiful article
This was a brief summary of the life of this great writer and some aspects of her life
We hope you liked the article
Thanks for reading, dear reader